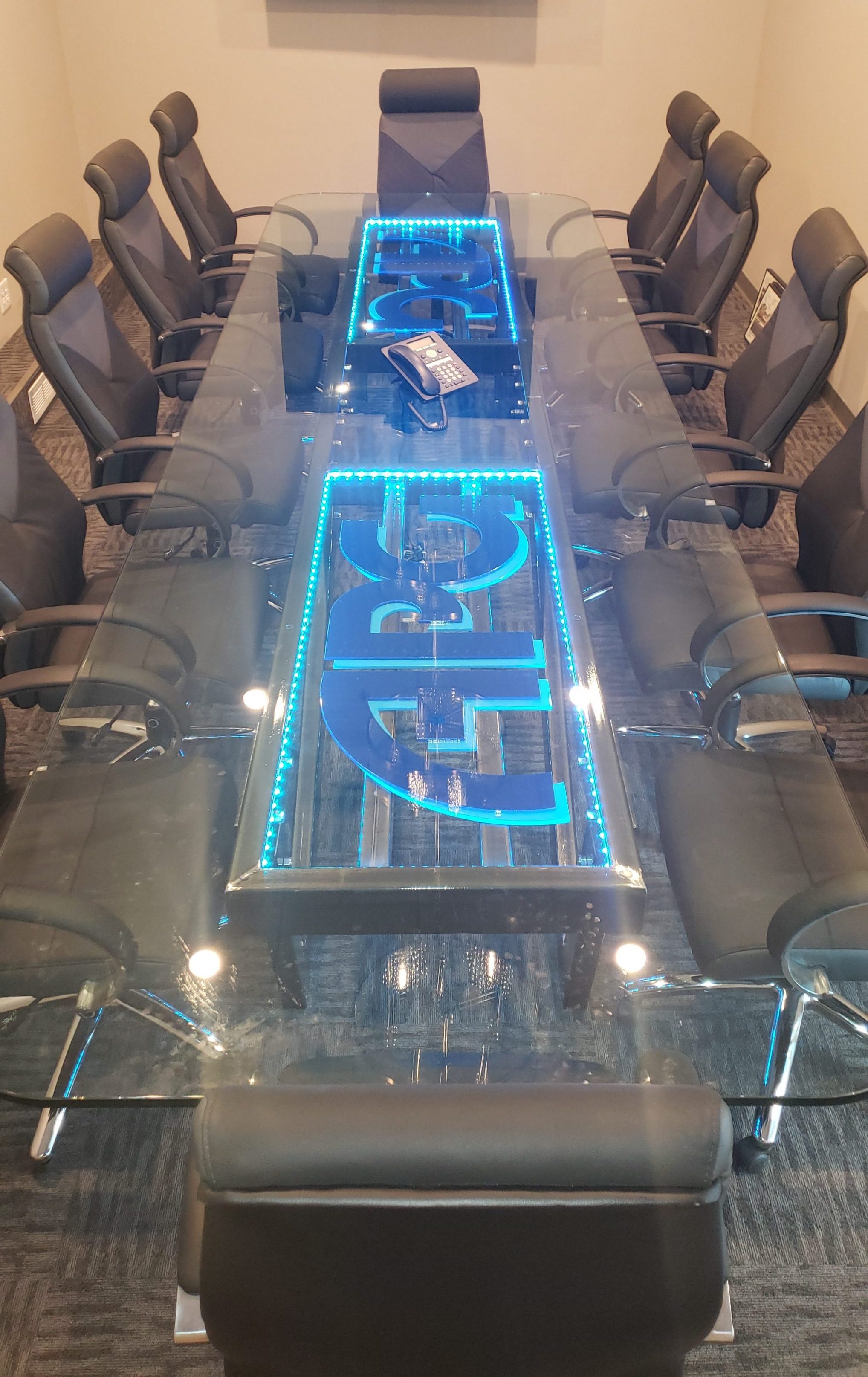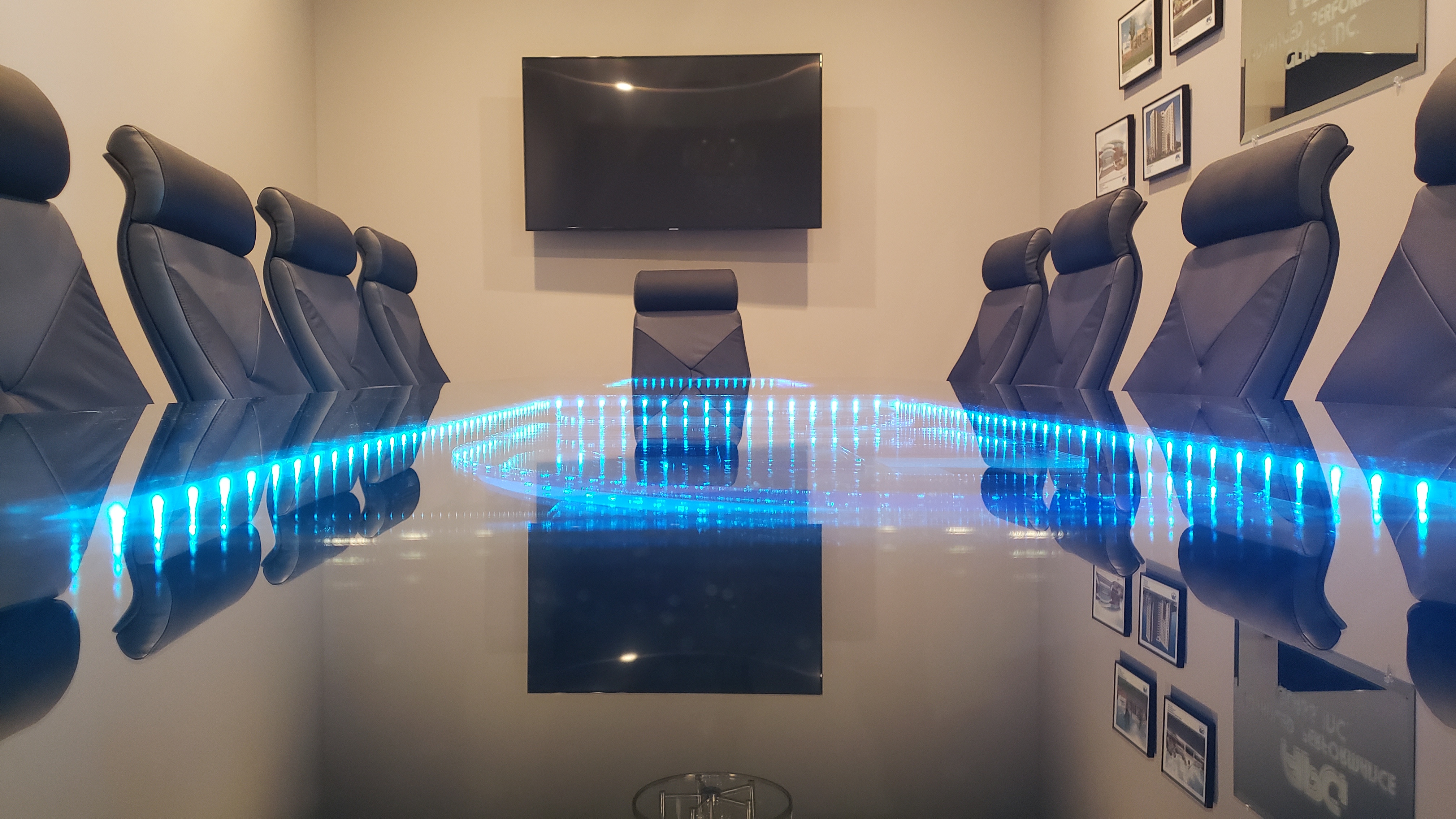 As of most things in life, you like that custom fit.
Taking that idea you had and make it reality.
That is part of the staple here at APG.
So when it came to our old and boring conference table,
we knew it needed to be changed. It didn't have that APG swagger to it.
The guys in welding did a great job, the paint was done to look industrial.
And yes that is one piece of 3/4″ tempered glass 15 feet long.
It was no easy task getting that into the conference room.
It took 14 guys to carry and set that glass into position on top.
Just a typical day here at APG!